FORS' exclusive insurance partner- Cover all of your business vehicles under one policy.
By law, every road going vehicle must be insured to cover your liability to other people and their property. Many businesses own multiple vehicles, making insuring these individually on an annual basis a logistical and financial problem. However, SJL Insurance Services offer Fleet Insurance which covers all of your business vehicles under one policy, meaning one renewal date. As a FORS recognised insurance broker, you can rely on us to insure your fleet with a customer policy so you only pay for the cover you need. 
Professional Indemnity: Professional Indemnity Insurance refers to protection against incorrect or inadequate advice and services that you give. Unfortunately, any business can produce work resulting in both financial and reputational loss for their client and this is sometimes only uncovered long after the contract is completed. In this instance, your company can be held responsible which is when Professional Indemnity Insurance supports your business. At SJL Insurance Services, we provide insurance that can cover expenses, legal fees and pay outs incurred should an allegation be made against you by a client for providing an inadequate service.
Read more about Professional Indemnity Insurance
Fully comprehensive
This is the most advanced cover available and protects yourself against theft, fire, and third party as well as damage to your own vehicles and drivers
Third Party, Fire & Theft
This offers more than just cover for your legal requirements, and means you are covered if vehicles in your fleet are stolen or damaged by fire, as well as covering you for injury or damage caused to third parties.
Third Party Only
This is the lowest level of cover available under a fleet insurance policy, protecting you against injury or damage caused to third parties. You won't be covered for any losses to your vehicles however.
Legal Protection
This covers you for legal expenses following a claim, providing cover in the event the accident isn't your fault and you need to take the other driver to court, or to protect in the even a third party takes legal action against you.
Motor Breakdown
Motor Fleet insurance can cover damage to your vehicle, however does not protect against mechanical breakdown. This is where breakdown cover steps in to get you to where you are going, or a garage to get you fixed up.
Discover What We Have To Offer
We can insure any type of business, and our expertise ranges from property and commercial risks, to kidnap and ransom. Literally any type of business, in any sector, anywhere in the world.
Our expert brokers have access to a huge array of insurance products ensuring they can find the best insurance policy for you. They get to know your individual needs and provide the best possible insurance solution for you. You will be provided with an allocated account and claims manager, meaning there is a person who knows your business and policies in detail.
Our full list of Policys can be found below.
DO I NEED FLEET INSURANCE?
Fleet Insurance benefits any business with more than one vehicle. Save time, money and effort by utilising a more manageable insurance type. This is the ideal solution for business owners who don't want the hassle of insuring each of their company vehicles individually.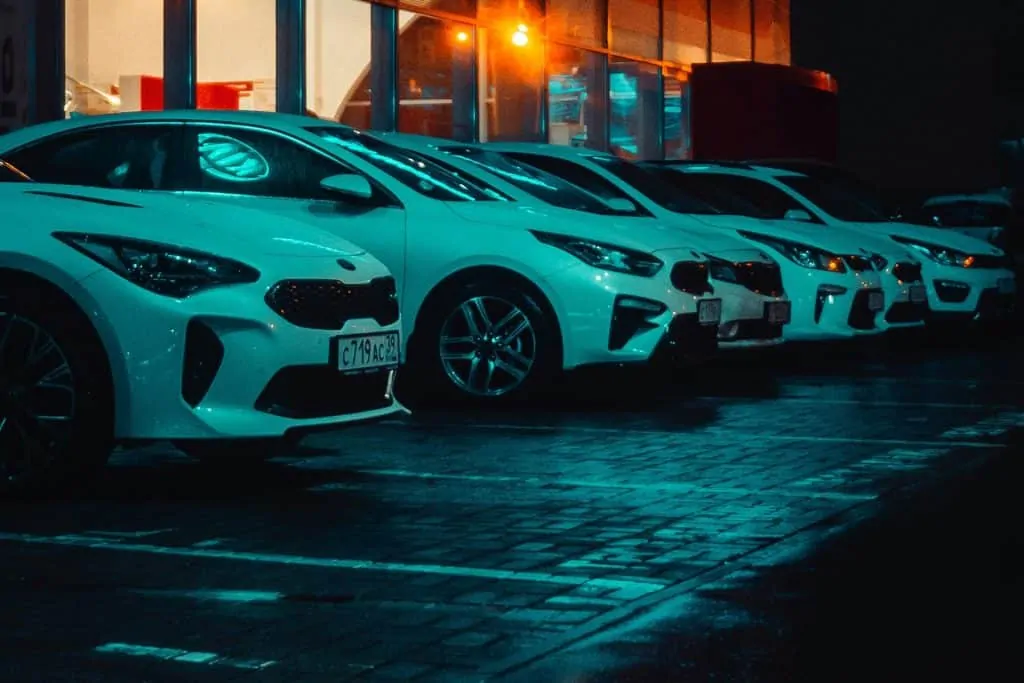 WHY SHOULD I CHOOSE SJL INSURANCE SERVICES FOR MY FLEET INSURANCE?
Insure all of your company vehicles under one insurance policy at SJL Insurance Services. Our easy to manage insurance packages allow your drivers to be fully insured on each of your vehicles; without the hassle of updating driver details. SJL Insurance Services provide quality insurance to fleets within businesses of all trades, including couriers and highly mobile businesses.
SJL Insurance Services can also provide you with a number of different covers, ranging from Third Party insurance cover only, to Fully Comprehensive insurance cover.
Insurance cover for fleets of all sizes from just two vehicles
All of your vehicles on one policy
One renewal date saving you time.
Named Driver or Any Driver policies available
All levels of insurance cover available (Third Party only, Third Party, Fire & Theft and Fully Comprehensive).
HOW MANY VEHICLES DO I NEED TO BE ELIGIBLE FOR FLEET INSURANCE?
Our Fleet Insurance is suitable for small companies with a two-vehicle fleet as well as larger companies with hundreds or thousands of vehicles. The fleets can be made of cars, motorcycles, vans and lorries. SJL Insurance Services produce insurance packages for all of your vehicles, whether it be fleet van insurance or any other vehicles. No matter what size of fleet you have.
HOW MUCH DOES FLEET INSURANCE COST?
The cost of fleet insurance will depend on the amount of cover you require for your business and the size of your fleet.
Get a free, no obligation quote for Fleet Insurance and protect your business vehicles today.
Get a Fleet Insurance quote for the cover you need,
and have peace of mind knowing that you're protected.
@sjl.insuranceIt's road safety week! Organised by Brake, the road safety charity. We all drive too fast sometimes… "I didn't notice I was going so fast!"