Beauty, Cosmetic & Aesthetics Insurance
Insurance providers for Aesthetics, Beauty & Cosmetic practitioners.
Aesthetics, Beauty and Cosmetic Insurance helps protect those who work within the industry. It covers a number of specialisms and treatment types, designed to cover your specific needs.
Therefore, Aesthetics Insurance, Beauty Insurance and Cosmetics Insurance are taken out by businesses to protect themselves and their clients against risks that can occur.
Cover can be personalised to the specific business and its needs such as Beauty Salons, Hair Salons, Tattoo Parlours and Cosmetic Surgeries.
While depending on the level of cover needed, insurance packages can include Employers' Liability Insurance, Professional Indemnity Insurance, Property Insurance, reputational harm and Public Liability Insurance.
Award Winning In-House Claims Team
Lloyds of London Commercial Broker
Independent Broker Since 2001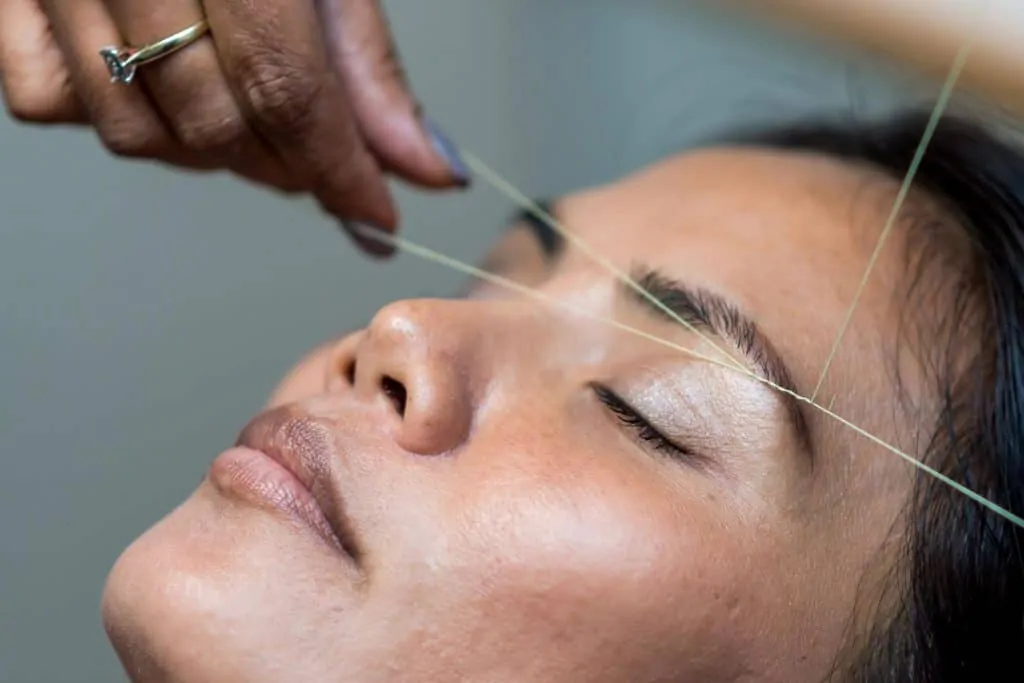 Professional Indemnity: Professional Indemnity Insurance refers to protection against incorrect or inadequate advice and services that you give. Unfortunately, any business can produce work resulting in both financial and reputational loss for their client and this is sometimes only uncovered long after the contract is completed. In this instance, your company can be held responsible which is when Professional Indemnity Insurance supports your business. At SJL Insurance Services, we provide insurance that can cover expenses, legal fees and pay outs incurred should an allegation be made against you by a client for providing an inadequate service.
Read more about Professional Indemnity Insurance
Professional indemnity & treatments
Cover in relation to any financial loss caused to third parties by negligent act, error or omission during the provision of professional services.
Public/General Liability
Protection in relation to any bodily injury and/or property damage caused by an accident in connection with the business.
Product Liability
Cover for any Claim arising out of Bodily Injury and/or Property Damage occurring during the Policy Period in the course of Your Professional Services and in relation to Your Product
Contents insurance
The contents of the Premises which belong to Your Organisation or for which You are legally responsible.
Medical Malpractice
Medical Malpractice Insurance provides cover for damages or claims expenses the Insured may be liable for because of physical injury, death, mental injury and illness, mental anguish, disease, disability, sickness and shock of any patient. When caused by the Insured's negligent act, error or omission during the conduct of the Insured's business at its facilities or as part of any Good Samaritan Act.
Discover What We Have To Offer
We can insure any type of business, and our expertise ranges from property and commercial risks, to kidnap and ransom. Literally any type of business, in any sector, anywhere in the world.
Our expert brokers have access to a huge array of insurance products ensuring they can find the best insurance policy for you. They get to know your individual needs and provide the best possible insurance solution for you. You will be provided with an allocated account and claims manager.
Our full list of Policies can be found on our services page.
WHY DO I NEED INSURANCE FOR AESTHETICS, BEAUTY & COSMETICS?
Many aesthetic, beauty and cosmetic practices and treatments can be high-risk. With treatments and medicines constantly evolving. Therefore it is very important to ensure that you and your clients are covered should anything happen.
Consequently, having the correct cover could mean the difference between your business surviving should something happen. Insurance for your beauty, aesthetic or cosmetics business can help cover the costs incurred by the many risks you can be exposed to.
Aesthetics Insurance can help protect your business, employees and clients from incidents and risks such as fire, theft, accidents, legal costs incurred from claims of negligence and equipment breakdown.
IS AESTHETIC, BEAUTY & COSMETIC INSURANCE A LEGAL REQUIREMENT?
If you employ people as part of your business, then you are legally required to take out Employer's Liability Insurance.
Although other insurance isn't considered a legal requirement, it is strongly recommended that you purchase business insurance across any trade. In particular, businesses across the beauty, cosmetic and aesthetic industry are particularly vulnerable to complicated risks surrounding cosmetic procedures.
Therefore it is very important that you help protect your business and its reputation against possible claims of negligence, physical harm, illness or injury against your procedures or products.
WHO CAN TAKE OUT AESTHETICS iNSURANCE, BEAUTY iNSURANCE & COSMETIC INSURANCE?
A number of trades can take out Aesthetics, Beauty and Cosmetic Insurance cover. During an enquiry, the specialist team at SJL Insurance Services builds bespoke policies to work for your business. While depending on what it is you require and how your business works, this can include Professional Indemnity Insurance, Employer's Liability, Product Liability, Cyber Insurance, Public liability and reputational harm.
Some of the businesses that should take out Aesthetics, Beauty and Cosmetic Insurance include the following:
Sole traders and individual practitioners
Mobile & salon-based practitioners
Aesthetics (non-licensed) practitioners
Medical professionals
Beauticians
Tattoo artists (and removal)
Hair salons
Cosmetic clinics
Tanning salons
Equally, if you're not sure if Aesthetics, Beauty and Cosmetic Insurance is the correct insurance for your business, please contact one of our team members today for advice.
WHAT IS COVERED IN AESTHETICS, BEAUTY AND COSMETIC INSURANCE?
Because SJL Insurance Services is an insurance brokers, this means we have access to a large number of insurance services and can provide flexible cover to suit your individual business needs. Depending on the level of cover and type of business you run, we can build a policy to cover as much as you want.
Because aesthetic, beauty and cosmetic businesses can cover so many treatments and procedures, it is imperative that you have the correct insurance cover. While working in this industry, it also means that you are vulnerable to several high-risk situations on a daily basis across your property, clients, equipment, products, data and staff.
Thus to protect you against these many risks, Aesthetics, Beauty and Cosmetic Insurance can include the following:
Professional indemnity & treatments

Public/General Liability
Products Liability
Breach of professional confidentiality
Cyber and data breach
Reputational harm
Business Interruption
Personal Accident
Contents insurance
WHAT TREATMENTS AND PROCEDURES ARE COVERED IN AESTHETIC, BEAUTY AND COSMETIC INSURANCE?
While modern medicine advances and new procedures develop, SJL Insurance Services stay on top of the latest updates and trends to ensure you're always covered.
Specifically, some of the treatments and procedures that are covered within Beauty, Cosmetic and Aesthetics Insurance include the following:
All traditional, general and standard beauty treatments
Semi-permanent make-up
Microblading
Laser/IPL
Micro-needling
Derma rollers
Dermaplaning
Derma Pen
Injectable Treatments
Microdermabrasion and Hydradermabrasion
Non–invasive laser Body Contouring procedures
Laser (Non-Ablative)
Micro-needling
Tattoo Lightening
Tattoo Removal
Advanced Dermal Fillers
Aqualyx / fat dissolving mesotherapy injections
Botulinum Toxin (Botox)
So if you'd like to know more about cover and what is best for specific treatments and procedures, please get in touch with our team.
WHY CHOOSE SJL INSURANCE SERVICES FOR AESTHETIC, BEAUTY AND COSMETIC INSURANCE?
SJL Insurance Services has years of experience in business insurance. SJL Insurance Services is an insurance broker, meaning we have access to an array of insurance services and options, chosen to work for you.
While working in partnership with some of the top aesthetics, beauty and cosmetic training academies in the UK, SJL Insurance Services understands that having the right protection in place for your business is paramount.
Regardless of whether you work from home, mobile or clinic/salon location, SJL Insurance Services can insure a vast range of treatments and get you protected quickly. Additionally, with our partnerships with several training academies, we also know that your skills and treatments on offer will increase over time, so we help build your policy to make sure you are always protected.
Our relationship with insurers has grown over the years, developing products and services that match a rapidly growing aesthetics, beauty and cosmetic industry. Since the complexity of modern medicine brings risks of its own, not only do we strive to provide the best value for money, but our risk management service aims to understand your needs as an industry provider before we search the insurance market.
Furthermore, coupled with our exceptional customer service and first point of contact claims service, SJL Insurance Services can service new and existing clients with a holistic approach.
So come and find out more about SJL Insurance Services and why you should choose us for your business insurance needs.
HOW MUCH DOES AESTHETICS, BEAUTY AND COSMETIC INSURANCE COST?
So, how much is Aesthetics Insurance?  SJL Insurance Services build bespoke policies catered for your individual business needs. So if you would like to find out how much Aesthetic, Beauty and Cosmetic Insurance will cost your business, please request a free, no obligations aesthetics quote now.
Beauty, Cosmetic & Aesthetics Insurance FAQs
Get a Beauty, Cosmetic & Aesthetics Insurance quote for the cover you need,
and have peace of mind knowing that you're protected.
This week is mental health week, raising awareness of the constant battle many of us face. At SJL we take on the responsibility of looking
As a business within the beauty, cosmetics and aesthetic industry you will be all too aware of the highly competitive market for non-surgical cosmetic procedures,
Like all businesses, there are a number of risks involved in the cosmetic, beauty and aesthetics industry.